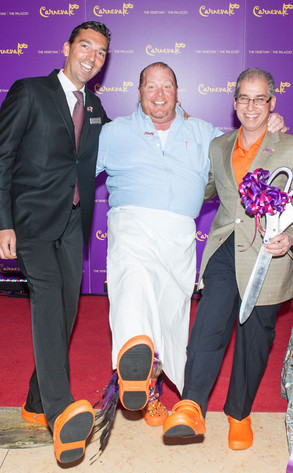 Courtesy: Tom Donoghue
Winging away to Italy this summer? Totally jelz.
Even if (like us) you're not, you can get your mangia on stateside in a place that's one kick-butt consolation prize: Las Vegas.
The Venetian and Palazzo are celebrating all things Italy during their Carnevale celebration this summer. Inspired by the many festivals that enliven the small villages and towns of Italy throughout the summer—and the grandest one of all, Venice's millennium-old Carnevale—the Vegas event focuses on entertainment, art, fashion, games, sports, music...and molto food and wine. Chef Mario Batali kicked things off on the red carpet earlier this month.