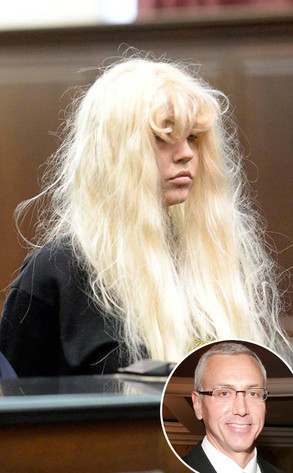 Steven Hirsch/ Splash News; Mathew Imaging/Getty Images
Dr. Drew Pinsky is clarifying a recent tweet he made to Amanda Bynes.
The TV host told E! News at the 2013 Daytime Emmy Awards on Sunday that he was simply trying to show his support for the troubled child star when he tweeted, "it may be time to leave @AmandaBynes alone."
"What I meant was, I had been receiving literally thousands of emails demanding I help Amanda Bynes," he explained. "I don't know Amanda, she's never asked me for help, nor have any of her people; she lives 3,000 miles away, so it was just responding to that saying, 'Look guys, leave her alone; if she needs help, hopefully she'll get help one day before something bad happens.'"