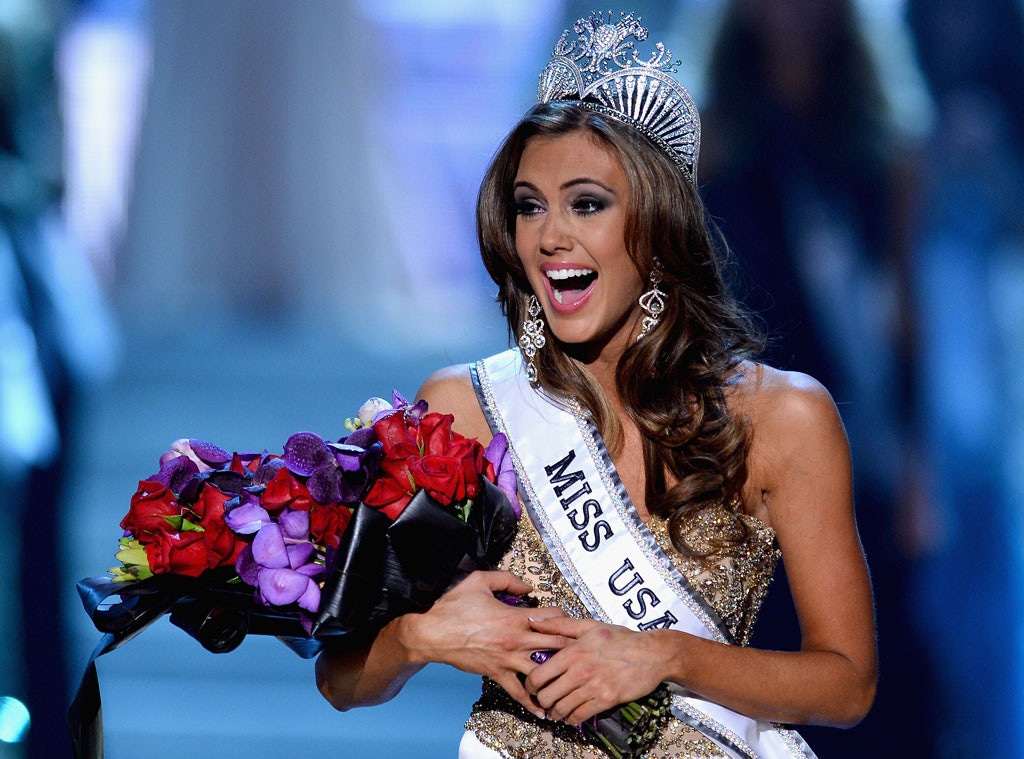 Ethan Miller/Getty Images
Congratulations!
Erin Brady won last night's 2013 Miss USA contest in Las Vegas and the stunning brunette stole the hearts of both the judges and the viewers.
The newly titled beauty queen hails from Connecticut and proved that "she's beauty and she's grace."
So what is there to know about the reigning winner? We've compiled five facts that you need to know about Miss Brady.
1. She's More Than a Pretty Face: The 25-year-old is a practicing financial accountant for Prudential Financial in South Glastonbury, Conn., and has always been math-oriented. She graduated with a degree in finance at Central Connecticut State University and minored in criminal justice.
2. She'd Win a Cooking Competition: She recently revealed that she loves to cook, saying to Huffington Post, "If there were a talent portion to the competition in Las Vegas, I would make my turkey meatballs with homemade tomato sauce."
3. She Has Faced Struggles: The pageant queen has been open about her struggles with alcoholism in her family and hopes to become an advocate for children who are raised in similar situations.
4. She's Taken: Brady is currently engaged to Tony Capasso. The two have a website set up for their upcoming nuptials later this year and leave it up to friends and family to decide where they should honeymoon!
5. She'll Need to Reschedule Her Wedding: Brady and Capasso are slated to tie the knot on Nov. 9, coincidentally the same exact day that Miss USA is set to represent the country at the Miss Universe pageant in Moscow. How's that for timing?!