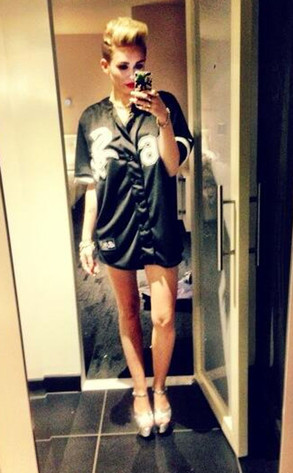 Twitter
Among her fans, Miley Cyrus just may have hit a home run with this latest fashion statement.
The "Can't Be Tamed" songstress couldn't resist paying tribute to Chicago's South Side baseball team when she tweeted a racy photo of herself on Friday all dolled up and wearing a Chicago White Sox jersey and high heels—but no pants, instead showcasing her sexy legs.
The 20-year-old Cyrus was in Chi-town promoting her new single, "We Can't Stop, at B96's SummerBash which also featured performances Demi Lovato and Avril Lavigne.