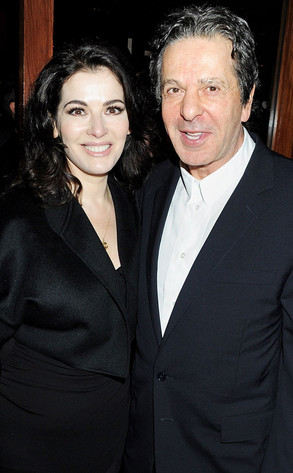 Dave M. Benett/Getty Images
Things seemed to have gotten alarmingly heated for Nigella Lawson—and it had nothing to do with a steaming kitchen.
British authorities are investigating an alleged incident that occurred between the British celebrity chef and her husband, advertising bigwig Charles Saatchi, after photos surfaced showing him apparently gripping her throat as they dined at a London restaurant.
Images of the purported encounter—which reportedly happened a week ago at Scott's Restaurant in Mayfair—were published yesterday in The Mirror's Sunday People edition, immediately sparking concern that Saatchi had attempted to choke his wife of nine years.