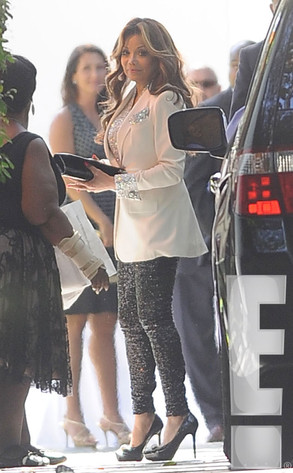 Bauer-Griffin
The wedding between Taj Jackson and Tayana Jackson was a full-on Jackson family affair, but there was one notable absence: Paris Jackson.
The nuptials, which were held Sunday afternoon at the family's Hayvenhurst home, "was like a family reunion," says a source inside the wedding. Guests included Prince Michael Jackson, Blanket Jackson, Katherine Jackson, Jermaine Jacksun, La Toya Jackson, Tito Jackson and Joe Jackson.
Also in attendance were Omer Bhatti and proud new grandmother Kris Jenner, whom our source tells us "was happy" and "looking fabulous" following news that Kim Kardashian welcomed a baby girl.