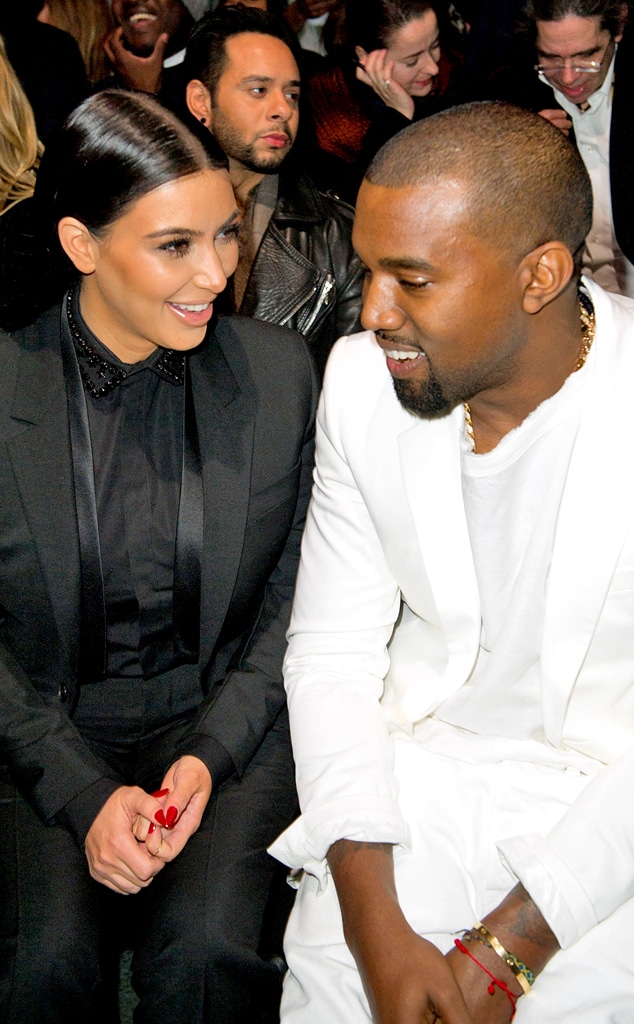 Thierry Orban/Abaca/startraksphoto.com
UPDATE: Kim Kardashian, Kanye West and baby North West have left the building! E! News has exclusively confirmed that the happy trio left Cedars-Sinai hospital overnight, just shy of a week after the new mom checked in and gave birth (a full five weeks earlier than expected!). The new family unit is heading to an undisclosed home in Los Angeles.
________
Finally, Baby Kimye has a name!
E! News has confirmed that Kim Kardashian and Kanye West's little daughter is named...
North West.
Forget One Direction, this little girl goes 'em one better with two directions.
A source close to the couple confirms to E! News that the girl's name is North West, with no middle name.
According to a source, "They will call her Nori for short!"
"She has black straight hair! Lots of it! Looks like a good mix of both of them [Kanye and Kim] but more like Kim," says the source. "She's adorable!"
"Kanye is so in love with her. He won't leave her side."
It's been an action-packed week for the new family, with the baby arriving 5 weeks early on Saturday June 15, 2013, at Cedars-Sinai hospital in Los Angeles.
Kongrats to Nori and her proud parents!
(Originally published on June 20, 2013 at 9:06 p.m. PT)