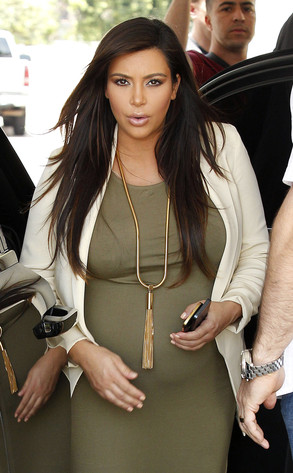 Survivor/PacificCoastNews.com
Now that Kim Kardashian and Kanye West have welcomed their baby girl, it's time to get down to the truly important business of rewinding this most memorable pregnancy.
Seriously, it's been a fantastic, fashionable run for Kim in the public eye donning one eye-popping look after another. From the first hint of a baby bump to the clearly about to pop last few days, it's worth a careful review.
So, congratulations Kim on the new addition to the Kardashian Krew, and for creating so many fab looks on the road to parenthood.