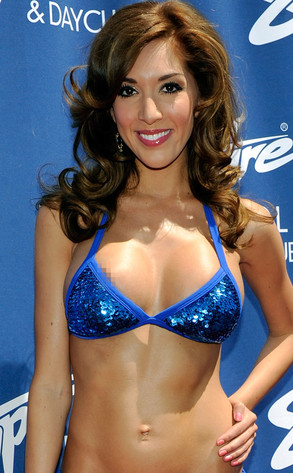 David Becker/Getty Images
Maybe Farrah Abraham just hasn't gotten the hang of her new boobs yet.
But, if you're going to have a nip slip, a strip club pool party is the place to have it!
The former Teen Mom star, who enthusiastically confirmed yesterday that she recently went from a C to a D-cup, popped out of her bikini top while posing for pics during her hosting gig Friday at the Sapphire Pool & Day Club in Las Vegas.