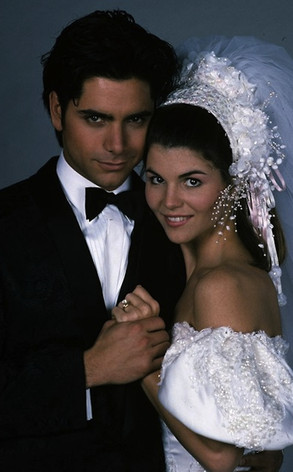 ABC
Uncle Jesse and Aunt Becky forever!
John Stamos revealed yesterday during an appearance on HuffPost Live that he and his Full House costar Lori Loughlin actually did date in real life before they played husband and wife on the hit sitcom, but were victims of some "off timing."
Ain't that always the way?