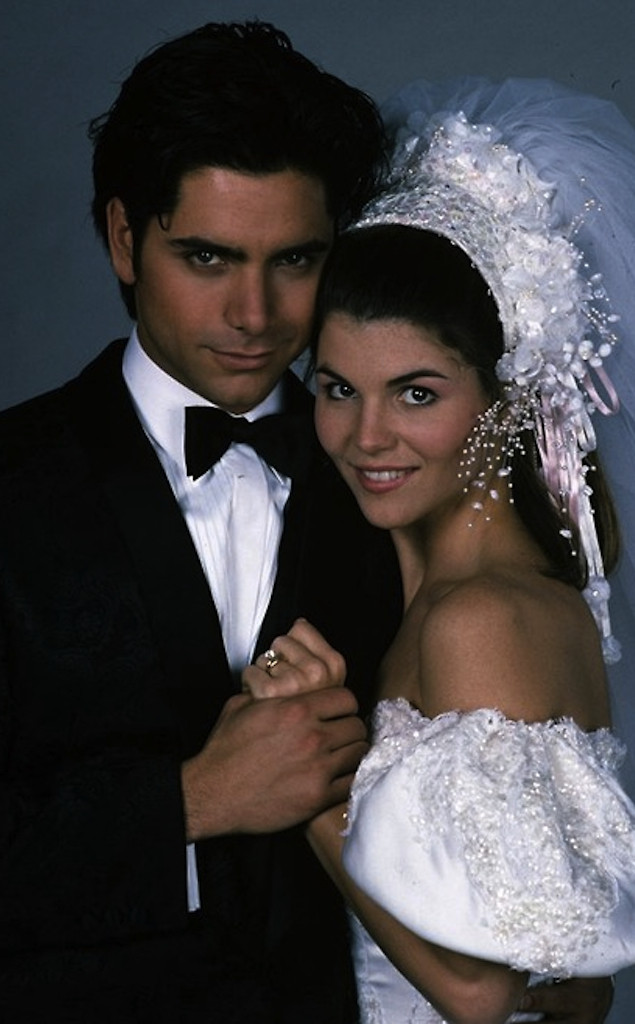 ABC
Uncle Jesse and Aunt Becky forever!
John Stamos revealed yesterday during an appearance on HuffPost Live that he and his Full House costar Lori Loughlin actually did date in real life before they played husband and wife on the hit sitcom, but were victims of some "off timing."
Ain't that always the way?
"We were friends, we were on the soaps together and we actually did date," Stamos said. "We went on a date to Disneyland before, you know, before we were both married. In real life, when we were 18, 19 years old. We did have some off timing, but no disrespect to her family and her husband now, I would say that she could be the one that got away."
Loughlin was married to Michael Burns for most of her run as Becky Katsopolis (ée Donaldson) on Full House before divorcing in 1996. She tied the knot with current hubby Mossimo Giannulli the following year and they have two children.
Stamos married now ex-wife Rebecca Romijn in 1998. Ships in the night, those two!
The 49-year-old Necessary Roughness star also said on HuffPost Live that he and Loughlin are now "dearest friends, and that's good enough. But I really do adore her."
Have mercy!