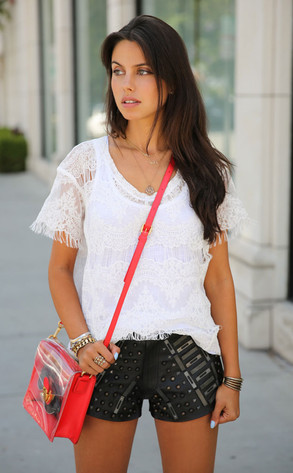 Courtesy of Viva Luxury
Being a true style guru is an accomplishment in its own right. Which is why Vanity Fair's annual Best-Dressed List honors your average, non-famous fashionistas.
Like blogger Annabelle Fleur. The L.A.-based gal was just named this month's winner of VF's International Best-Dressed Challenge.
She says that, although she most admires designer Stella McCartney"She always looks pulled together yet completely effortless"—if she could trade closets with anyone, it would be with Blake Lively.
The former computer programmer, who describes her personal style as "feminine and fun," says fashion was always a big part of her life, but teaming up with her photographer husband has helped her turn her style obsession into a full-time career through her blog Viva Luxury.
So, out of all the big trends, what is she most excited about? That would be the re-emergence of "black and white."