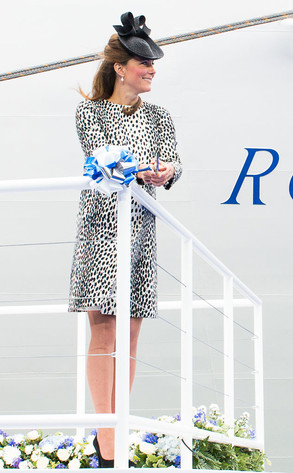 Courtesy: Royal Princess Cruises
A smashing success!
Kate Middleton celebrated the naming of the new Royal Princess Cruise ship yesterday in Southampton, England.
The expectant royal helped to christen the 3,600-passenger ocean liner with a massive $1,500 bottle of Moët & Chandon Impérial.
The Duchess of Cambridge cut a ceremonial rope, which sent the 4-gallon bottle crashing into the ship.