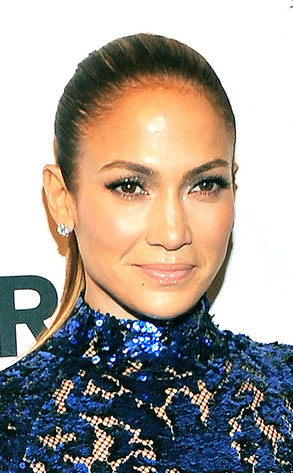 Stephen Lovekin/WireImage
This is the Jennifer Lopez we know and love… No heavy eye shadows or contouring, just minimal makeup to show off her naturally beautiful face. With her hair back into a slicked back low ponytail, all we could focus on was the songstress's bright eyes and glowing skin.
Yes, we know we've been harsh with J.Lo in the past… but that's because she's made the mistake of piling on the greasepaint. When you've got a face like our J.Lo, the last thing you want to do is go for the dramatic contouring, concealing, and thick eye-closing makeup.
We know she was probably tempted to go dramatic for this black-tie event, but instead Ms. Lopez let her makeup complement her features and dress rather than upstaging them.