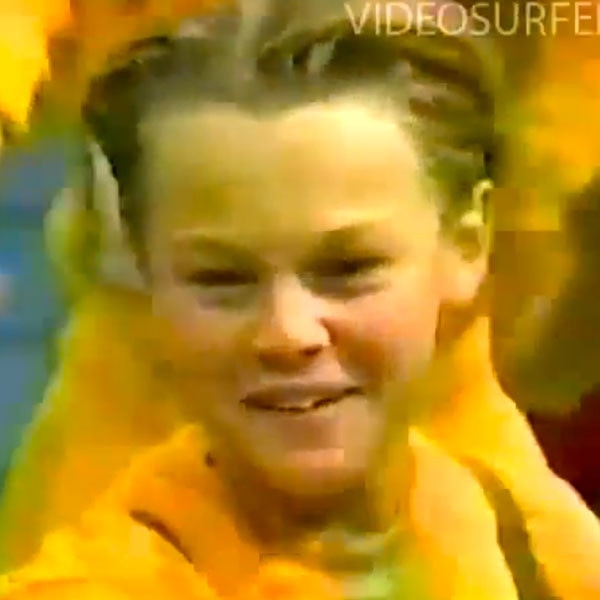 Leonardo DiCaprio is a quadruple threat: Actor, producer, game show contestant and person who doesn't win things. The latter skill sets go as far back as 1990, as evident in this clip uploaded by VideoSurferYNX and surfaced by Buzzfeed.
The then-15-year-old actor, at the time best know for his role on Parenthood but having also played "Kid Fighting Scout" in The Outsiders and "Darlene's Classmate" on Roseanne (his best work to date, playing Luke Brower on Growing Pains, was just around the corner), appeared on Fox's game show Fun House.
The show was no Legends of the Hidden Temple, but did involve Leo dressing as Godzilla, getting hit with "schmutz bombs," catching plastic fish in his mouth while hanging upside down and taking a pie to the face.
If you have a half hour to spare today (#TGIF), watch the entire episode, which also features Danny Pitaro from Who the Boss?
Spoiler alert: Leonardo's team lost.
But in 1990, Leo hadn't faced the harsh rejection of life and was still a good sport:
That's the spirit! Don't be sad because it's over, Leo, smile because it happened!
In 2013, his reaction to losing looked a little different:
Aww, don't worry about it, Leo.
Awards are a dime a dozen. And you could still compete on Wipeout, probably!