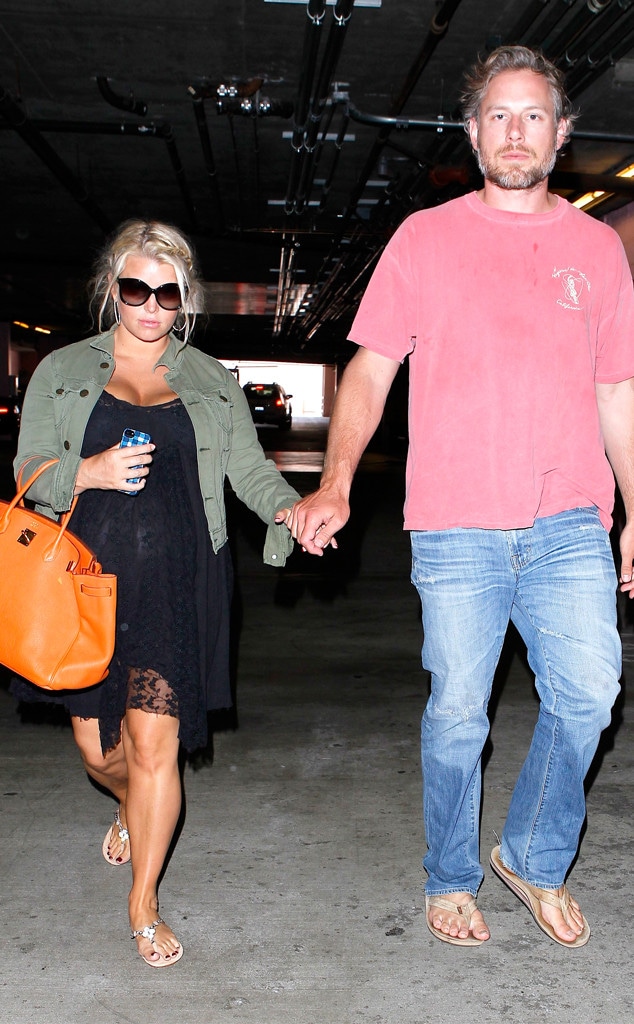 X17online.com
It's the final countdown (cue Europe's 1986 hit song).
A very pregnant Jessica Simpson was spotted with her fiancé, Eric Johnson, while strolling in Beverly Hills hand-in-hand this afternoon.
The singer, who is due any day now, wore a flowy black dress with a green jacket and oversized orange handbag, for a pop of color.
Meanwhile, Johnson and his manly beard kept it ultra cazh in a red T-shirt and jeans.
Simpson shared a super adorable photo recently of her beau and their baby girl, Maxwell, as they slept. "My loves," she wrote.
Let's hope Jess is catching some Z's, too, before the baby comes!