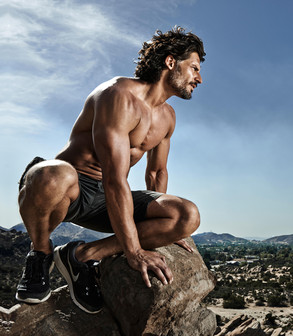 Courtesy of Patrik Giardino/Men's Health UK
Spoiler alert! What you're about to read contains some steamy details from Sunday's season-six premiere of True Blood.
Just when you think you've seen as much of Joe Manganiello as you possibly could on the show, along comes a three-way.
Manganiello starts the new season of the hit HBO series by not only showing his bare buttocks like he's been known to do, but he also has a blush-inducing scene in the woods with Kelly Overton and Jamie Gray Hyder.