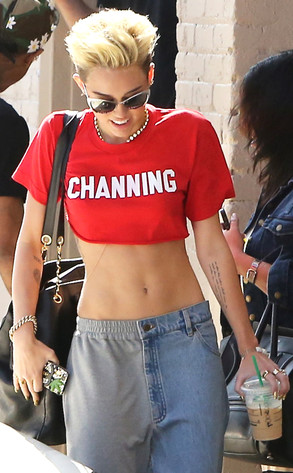 X17online.com
Check out those abs, girl!
Miley Cyrus was spotted on her way to Tuesday's Jimmy Kimmel Live show showing off her toned midriff once again.
The blond beauty rocked an interesting pair of half jeans-half sweats with red pumps and a red crop top with the word "Channing" on her chest.