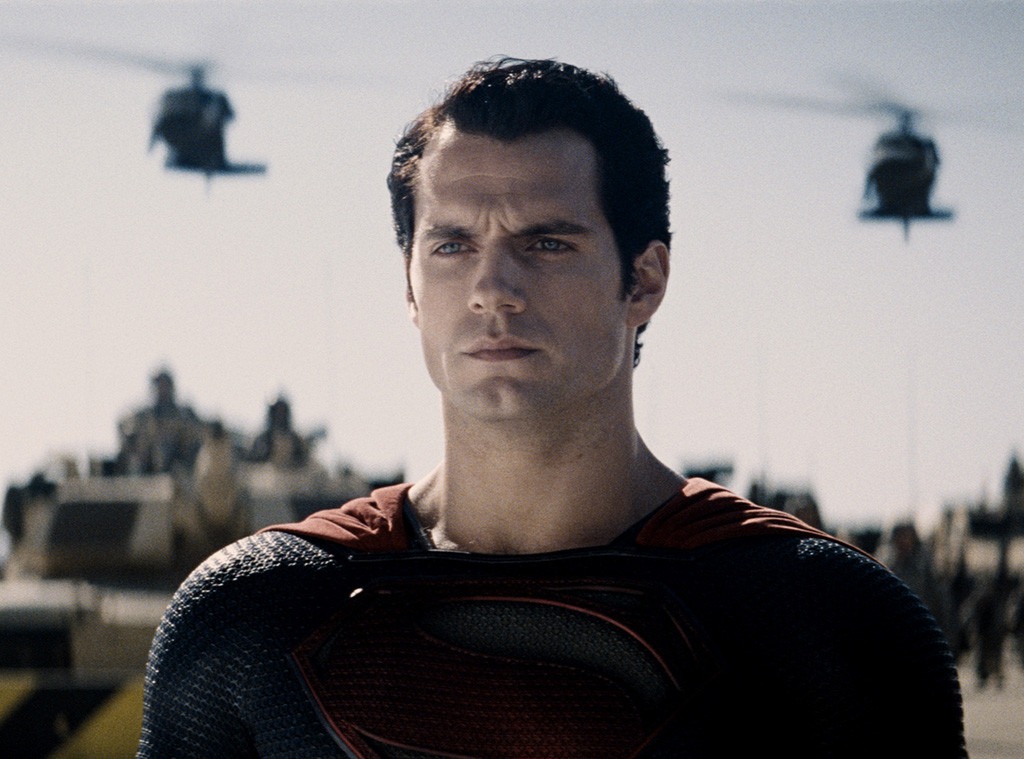 Warner Bros.
There's a new Superman in town, y'all! And Man of Steel's Henry Cavill is shaping up to be a fan favorite.
Director Zach Snyder revealed why he cast Henry (Cavill has an "earnest awesomeness that's unexplainable"), but we have a few reasons of our own why he's perfect for the part:
1. First of all, because Christopher Nolan said so.
This is the same man who gave us Christian Bale as Batman. We trust him.
2. Because Henry can pull off any outfit and not look completely ridiculous:
3. Which helps when wearing a supersuit. Not every man can pull off a cape:
We haven't seen someone look this great in a cape since Gwyneth Paltrow at the Oscars!
4. Because he can perfectly coif his hair:
ABC/Getty Images; Warner Bros; Clay Enos/Warner Bros
Like all the perfectly coiffed Supermen before him.
5. In glasses, he literally looks like a completely different person:
Like, where's Henry Cavill? Where'd he go? Who's this Clark Kent guy?
6. Because he looks good shirtless:
7. Like really good. From the front...and the back:
8. He has a track record of making women swoon:
Watch out, Lois Lane!
9. Which probably is because of his adorable flirty smile:
10. Oh, and did we mention he looks good shirtless?
Jan Thijs /Relativity Media
11. He's kicked quite a few asses in his day:
Jan Thijs /Relativity Media
12. And is just an all around badass, really:
13. Because we know he can handle the Comic-Con crowds:
Which is a necessity when you're portraying the geekdom's favorite hero.
14. And even next to other handsome men he looks handsomer:
Kevin Winter/Getty Images
Sorry, Kellan Lutz! You're cute as Tarzan, but we'll stick with our superheroes.
15. Finally, because he can fly:
In real life. These aren't special effects. Henry Cavill can actually fly.