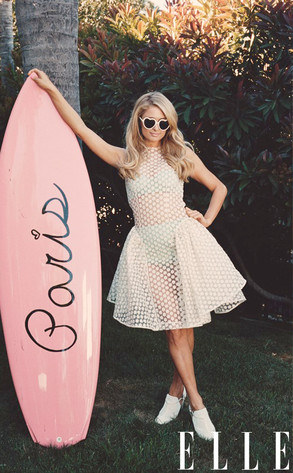 Credit: Sofia Coppola
As the anticipated Sofia Coppola film surrounding the infamous Bling Ring burglaries gears up for release tomorrow, one of the real-life victims recalls the unfortunate experience.
Paris Hilton was one of the celebs whose house was broken into and burglarized almost four years ago, and the star hopes that viewers take something away from the Bling Ring movie.
"There's much more to life than all of these possessions and everything," she told Elle magazine, which hits newsstands June 25. "And if you want those things, you're going to have to work yourself, just like I did."