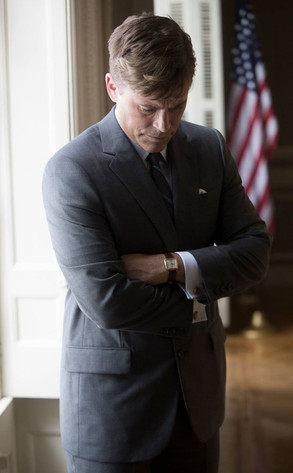 Kent Eanes/National Geographic Channel
Get an early look at Rob Lowe as President John F. Kennedy.
The 49-year-old actor will be playing the 35th President in the upcoming TV movie Killing Kennedy, based on the best-selling book of the same title by Bill O'Reilly and Martin Dugard.
In this newly released photo, the Parks and Recreation star is striking the famous Kennedy pose made famous in the former president's official portrait.