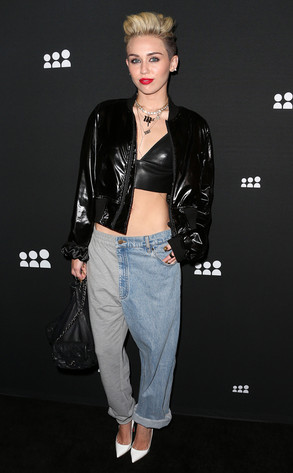 Frederick M. Brown/Getty Images
Miley Cyrus would like to remind us all that she is not the cute little Disney character that made her famous.
To firmly help prove that point, she's decided to start dressing like a '90s rap star. This half sweats, half jeans situation by Ashish may be facing forward, but it has a distinctly Kriss Kross feel.