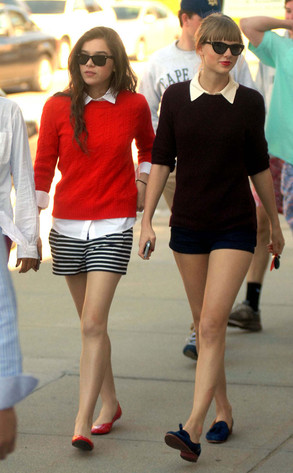 WENN.com
Are Taylor Swift and her BFF Hailee Steinfeld making music together?
While the 23-year-old singer and her actress pal aren't officially planning on releasing any duets, Steinfeld, who is learning to play the guitar, says she'd totally be down to do a song with Swift!
"I would love that," Steinfeld told us at last night's Women in Film's Crystal + Lucy Awards in Beverly Hills. "I don't know if I could hold myself up next to her. She's so incredibly talented. She sort of attempted to teach me and it just doesn't work very well."