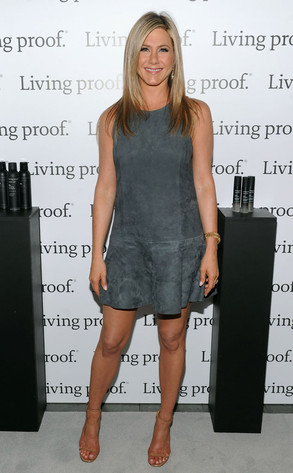 Jamie McCarthy/Getty Images for Living Proof
Looks like even Jennifer Aniston gets hair envy!
As the woman who launched the craze over the "Rachel" cut and the hair care spokesperson for Living Proof, it's hard to believe the golden-haired gal is anything but happy with her legendary locks. But as it turns out, she covets another star's coif.
"Kate Middleton," she admitted when asked if anyone gave her hair envy during an interview featured in the July issue of Marie Claire. "Does she do her hair herself? She's got a hard job, being scrutinized like that. When I have a bad hair day, my hair just goes in a clip."