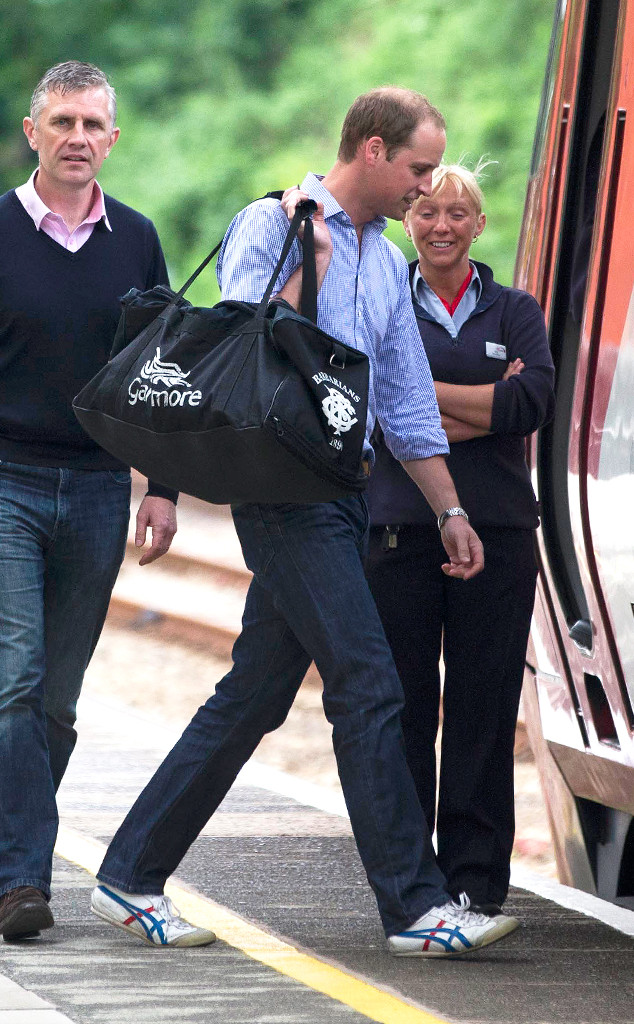 Splash News
Even Prince William takes public transportation every now and then!
Yes, the royal dad-to-be hopped aboard a first-class Virgin train leaving Anglesey and headed for London Wednesday.
The 30-year-old royal looked casual in a button-down blue shirt, slacks and sneakers. And, proving just how down to earth he is, Kate Middleton's hubby carried his own duffel bag as he boarded the train.
Of course, Wills was accompanied by security for his ride into town. He is, after all, the future king of England.
He probably won't be doing too much more traveling throughout the next month. With Kate due in mid-July, it's probably going to be a good idea for William to stay close to home!