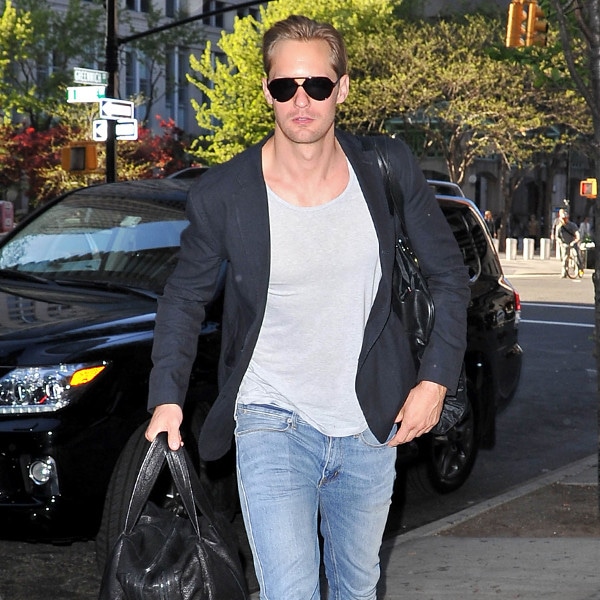 Javier Mateo/startraksphoto.com
In the six years since True Blood transformed Alexander Skarsgård's career, the Swedish actor has gone from being an unknown to becoming a household name.
But with that comes celebrity tabloids dissecting his private life, including past romances with Hollywood starlets like Kate Bosworth and Evan Rachel Wood and now speculation about his The East costar Ellen Page.
Even so, Skarsgård insists he doesn't mind.
"I enjoy it," Skarsgård said at last night's red carpet premiere of True Blood's upcoming sixth season. "It's fun. The fact that we have all these fans here [and] they've been here since early morning, it means a lot because I'm so passionate about the show and doing it with these people I love and getting to share it with the world...It's fantastic."
That said, he does plan on taking a little break from Hollywood soon.
"We wrap in a couple of weeks and I'm going to go to Iceland on a week-long hike," Skarsgård said. "No phone, no iPad, no nothing—I'm very excited about that."
Just make sure to come back!
Watch:
Alexander Skarsgard Reveals Vacation Plans