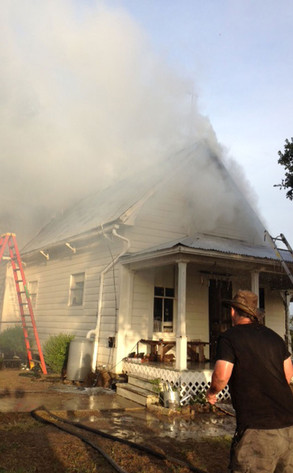 Splash News
There was some real-life action and drama on the Transformers 4 set in Texas yesterday.
E! News confirms that the set for the upcoming Michael Bay flick caught on fire last night around 7:30 p.m., with firefighters responding to a call in the 20000 block of Melber Lane, after the attic in a house the cast was shooting in went up in flames.
The Pflugerville and Austin firefighters controlled the fire and extinguished it before it had a chance to damage the rest of the home. There was one injury to a civilian who was transported to the hospital by Austin Travis County EMS. Authorities have no other information on this person or their injury.