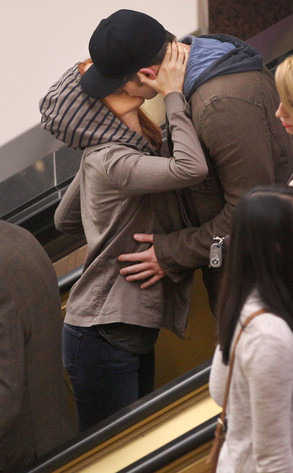 SCOTT SHAW/The Plain Dealer /Landov
Spoiler alert!
Scarlett Johansson was spotted sharing a steamy on-set smooch with Chris Evans in Cleveland, where the twosome were snapped filming a scene for their upcoming flick Captain America: The Winter Soldier.

In the superhot pics, Johansson (aka Black Widow) stares deep into Captain America's eyes, giving him her most penetrating gaze, before pulling the superhero in for a romantic kiss.