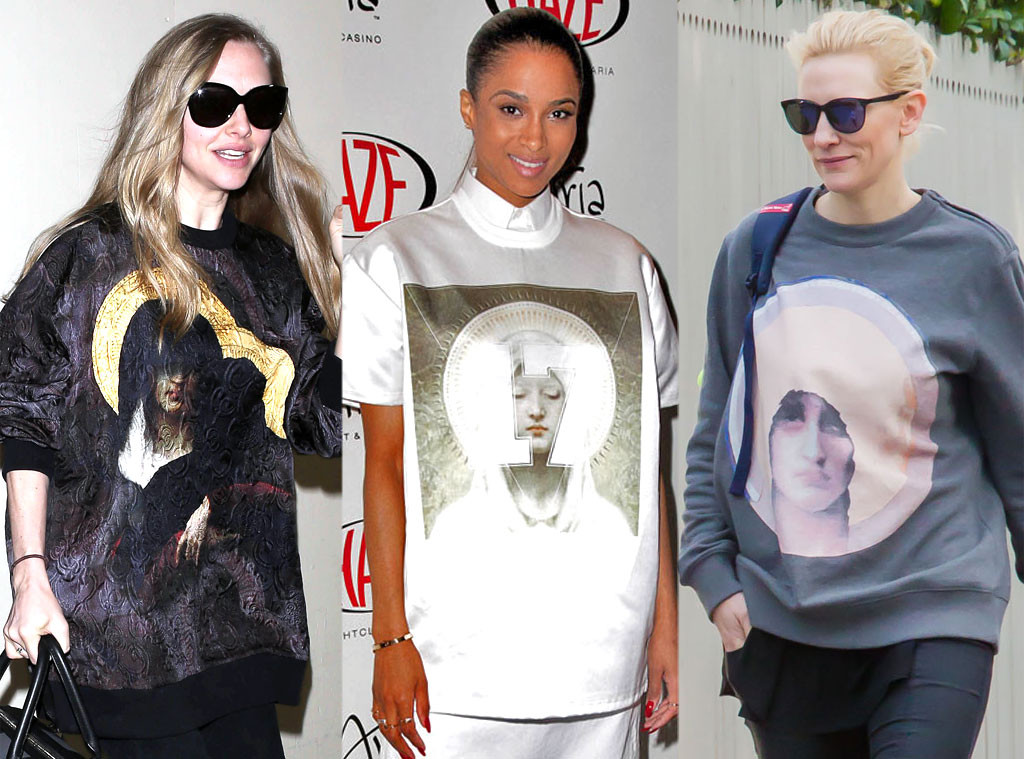 FameFlynet, AKM-GSI
If we're being completely honest, we can't believe one celeb wore this Givenchy menswear top. Yet here we are comparing three stars who've donned Madonna.
Apparently Amanda Seyfried, Ciara and Cate Blanchett have one thing in common: Their appreciation for strange, religious-inspired fashion.
We believe the Les Misérables star gets credit for wearing it first, though we can't say "best." The black version of the printed tee is more over-the-top than the rest and that's saying a lot.
Cici left us in a similar state of shock when she paired the white take on the top with a long white skirt and ended up looking like a ghost. The light color was an improvement. The rest of the look was not.
And then there's Ms. Blanchett, who joined the party with a grey, long-sleeved edition of the top. Yet, somehow the color and the simple pants she paired it with are the least offensive option of the three.
Of course that's just our humble opinion. What's your take?
A Fashion Police June 12 Poll