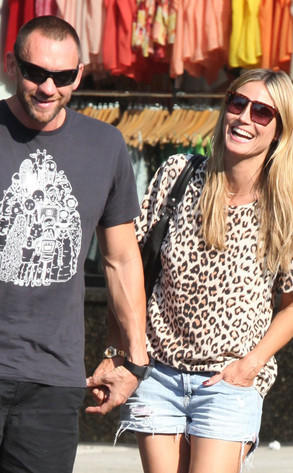 Adam Nemser/startraksphoto.com
Sure looks like things are going just fine between Heidi Klum and her bodyguard boyfriend.
The Project Runway host and Martin Kristen were quite the affectionate couple Monday in NYC, a day after the duo reportedly got into a heated spat at The Spotted Pig.
According to the New York Post, Martin stormed out of the West Village eatery Sunday night after a public argument that arose from Heidi supposedly having "one drink too many."