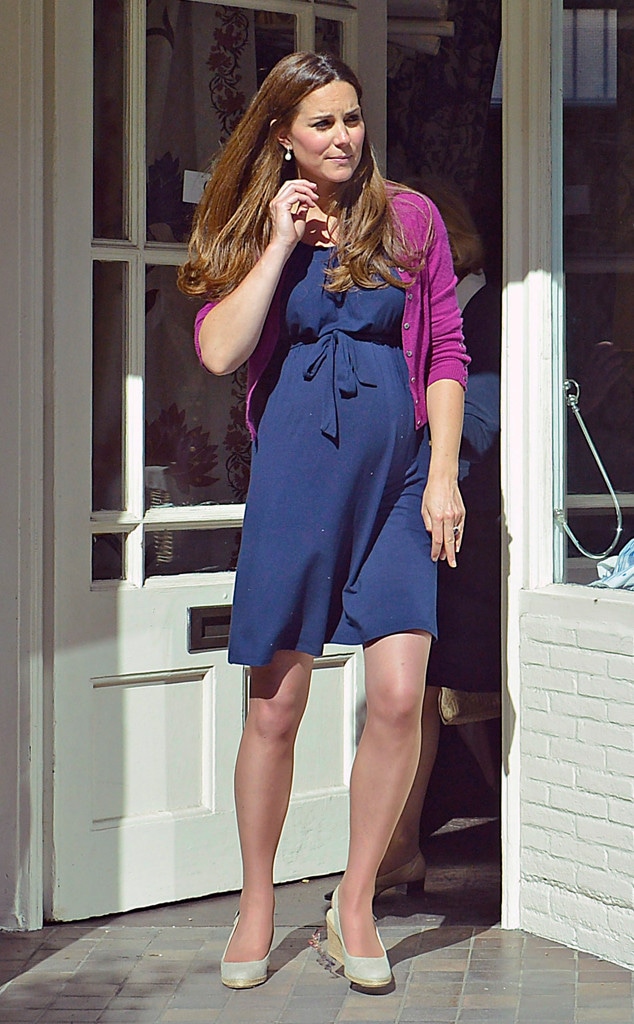 SIMPSON/BUSHELL
Kate Middleton is heading into the home stretch—so it's high time her baby's nursery is in order, be it for a boy or for a girl!
The pregnant royal, who is due to give birth to her first child with Prince William in July, was spotted shopping for nursery decor at fabric- and wallpaper-design store Bernard Thorp & Co. on Chelsea Manor Street in London.
But what's even more interesting than Middleton looking as lovely as ever in a blue dress, fuchsia cardigan and stylish-yet-sensible wedges?
An eyewitness said that the Duchess of Cambridge spent 45 minutes picking out blue prints for the nursery walls and drapes.
Well, then.
The royal family has of course kept mum on the gender of Queen Elizabeth II's third great-grandchild, while every other day reports come up with good excuses to label the still-gestating child either a boy or a girl.
But we shall continue to wait and see!
—Reporting by Michelle Falls