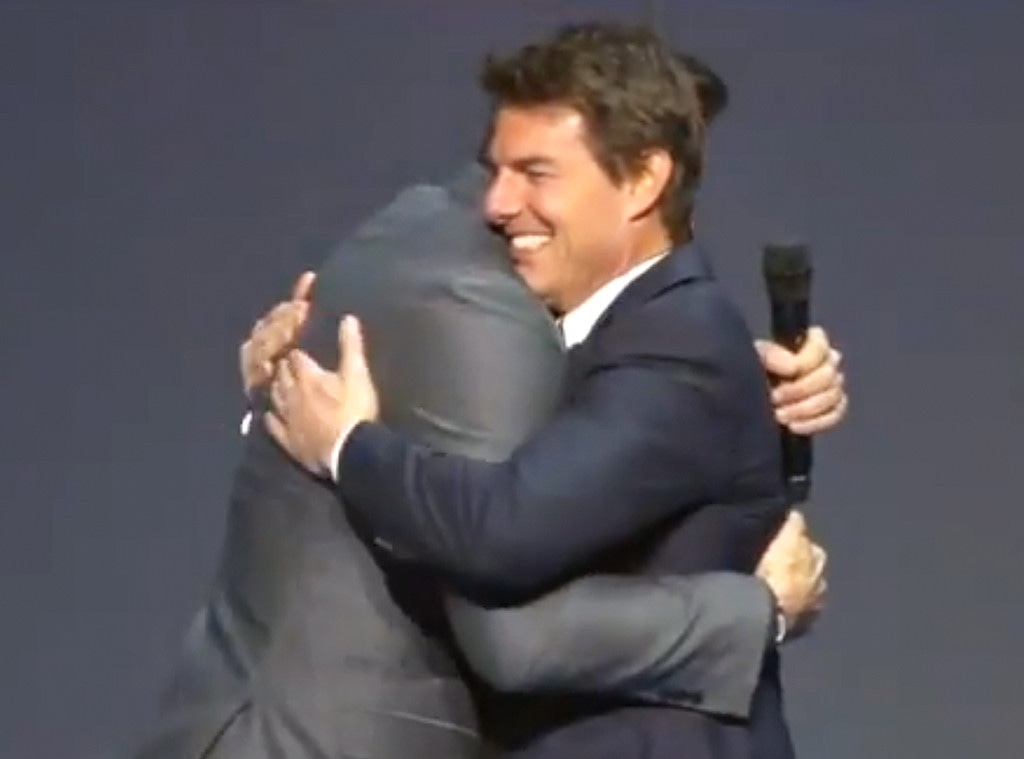 Youtube
Walmart put on a star-studded event on Friday.
The large retail corporation held it's annual shareholder meeting last week in a college sports arena in Fayetteville, Ark., to accomodate the 14,000 employees who attended, along with a number of A-list celebrities.
Enter Hugh Jackman.
"Hello, world of Walmart," the Wolverine star said. "We have a very, very special guest joining us this morning. Someone who feels very passionate about big issues facing our world and is truly impressed by what Walmart is doing to address those concerns." (Drum roll, please...)
Jackman went on to introduce the star guest, which was none other than Tom Cruise!
Once the crowd's cheers died down, the Mission: Impossible star delivered a speech touching upon how the company is "using its size and scale to improve women's lives across the world."
Cruise continued, "I think striving for a cleaner, sustainable world is the responsible thing to do. But not only that, this company is proving that it's good business also."
Singers Kelly Clarkson, Jennifer Hudson, John Legend and Prince Royce also took the stage to perform their hit songs.
And one might wonder how much money the corporation spent on having so many big names attend their event, but it's not as much as you'd think.
"We do not pay performance fees for celebrity guests," Walmart spokesperson Dianna Gee told MSNBC, adding that the company does cover hotel and travel expenses, but otherwise pays celebrities only in exposure for their latest projects. 
Previous celeb appearances include Justin Timberlake, Will Smith, Mariah Carey and Taylor Swift.