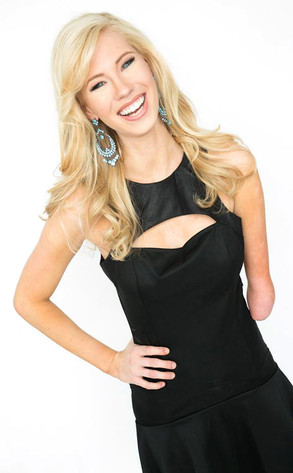 Jenn Cady Photography
Here's some beautiful news.
Nicole Kelly, who was born without her left forearm, was crowned Miss Iowa over the weekend. As a result, the 23-year-old will find herself competing at the Miss America pageant on Sept. 15 in Atlantic City, N.J.
"A year ago, I certainly didn't see 'pageant titleholder' in my future," Kelly writes on her Miss Iowa bio page. "Perhaps I didn't originally envision this path, but I now know that being Miss Iowa is the perfect fit for me, and I feel so blessed to be surrounded by people who have encouraged me every step of the way."