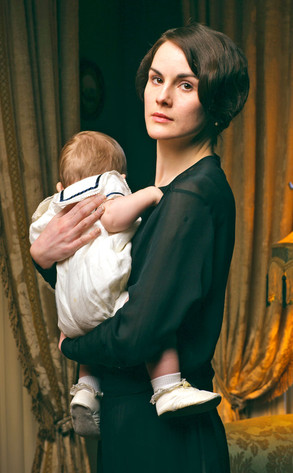 Nick Briggs/Carnival Film and Television Limited 2013 for MASTERPIECE
Matthew Crawley, who?
In the upcoming fourth season of Downton Abbey (premiering Jan. 5, 2014), Lady Mary (Michelle Dockery) will have plenty of men to keep her mind off the death of her husband.
"Quite a few and they're very handsome," Dockery told me last night at the Downton Abbey event at the Leonard H. Goldenson Theatre in North Hollywood when I asked how many new men would be after her character. "Yes, there are a few potential suitors…[But] I don't even know where it's going yet."