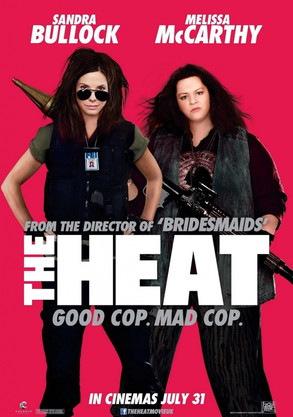 20th Century Fox
Does Melissa McCarthy look a little different to you on this poster for The Heat? If you said yes, you're not the only one who thinks so.
A U.K. promotional image of the actress and costar Sandra Bullock has many speculating whether Photoshop was used to make McCarthy's face appear slimmer. And for the most part, critics are not happy with this purported skinny makeover.
Buzzfeed coyly remarked that McCarthy "looks…different" in the U.K. poster, then proceeded to compare actual images to those purportedly altered. Jezebel commented that McCarthy's "face and neck appear to have gotten some copious 'Shopping treatment on the UK poster for The Heat."