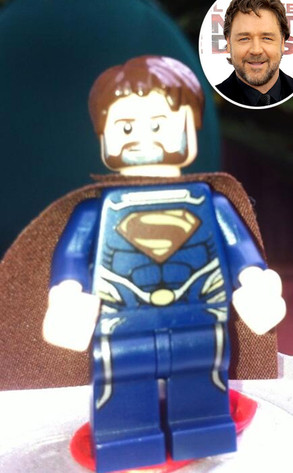 Twitter, Dario Cantatore/Getty Images
Talk about a Mini-Me. Emphasis on "mini."
Russell Crowe has gotten the Lego treatment for his role in Man of Steel, for which—as Superman's father, Jor-El—his likeliness has now forever been immortalized among the classic toy's line of figurines.
And the actor just couldn't suppress his inner child upon hearing the news.