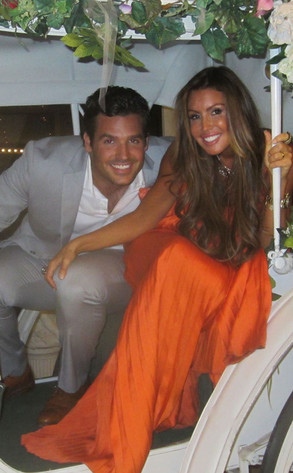 Splash News
Rachel Uchitel and her husband are calling it quits.
A rep for the former mistress of Tiger Woods tells E! News: "Rachel Uchitel is ending her marriage of less than two years to insurance executive and former Penn State fullback Matt Hahn."
Added the rep, "It is Ms. Uchitel's goal to resolve this action amicably, quickly and quietly and not in the media. No further details of the action are being released at this time by Ms. Uchitel."