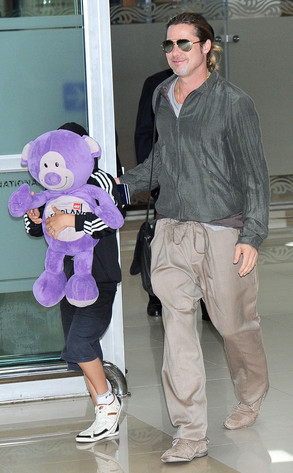 Jun Sato/WireImage
Pax Jolie-Pitt's passport is getting quite the workout!
Brad Pitt and Angelina Jolie's 9-year-old son remained by his pop's side as they continued their father-son globe-trotting tour while the 49-year-old actor promotes his upcoming zombie-apocalypse thriller World War Z.
The duo arrived as South Korea's Gimpo Airport in Seoul Tuesday, and it looks like the adorable kid brought along some eye-catching carry-on luggage.