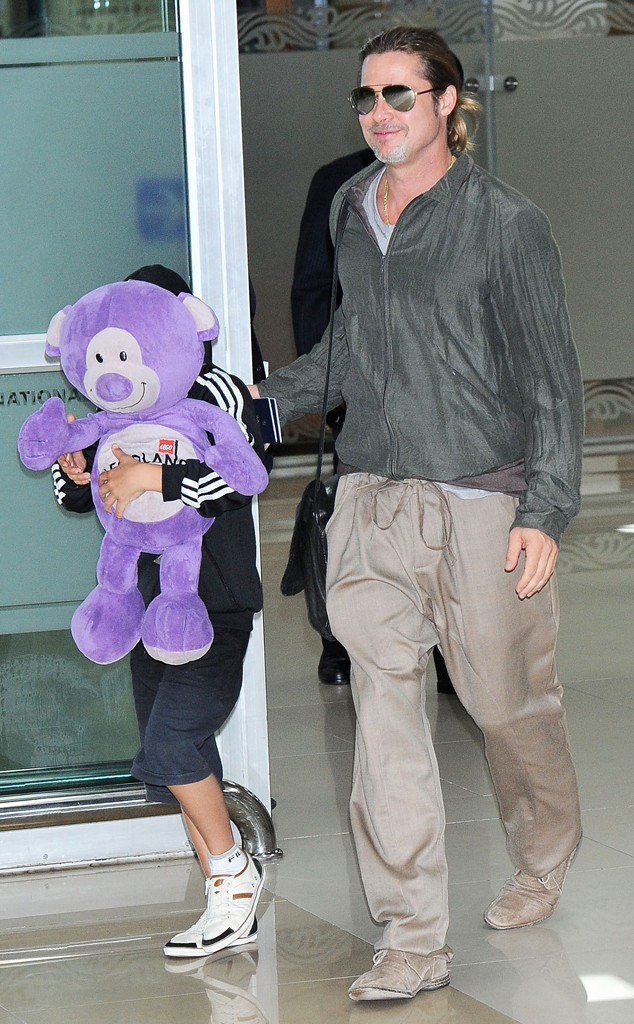 Jun Sato/WireImage
Pax Jolie-Pitt's passport is getting quite the workout!
Brad Pitt and Angelina Jolie's 9-year-old son remained by his pop's side as they continued their father-son globe-trotting tour while the 49-year-old actor promotes his upcoming zombie-apocalypse thriller World War Z.
The duo arrived as South Korea's Gimpo Airport in Seoul Tuesday, and it looks like the adorable kid brought along some eye-catching carry-on luggage.
Pax toted a large purple teddy bear, which he hid behind as they exited the airport. Now that's an adorable way to stay incognito, yes?
Pax has been enjoying quite a whirlwind time with his dad: Two days earlier, the duo were spotted in Sydney, where the little one got a special ride aboard a police boat.
Sounds like Pax will have lots of fun stories to tell his famous mom when they get back home!