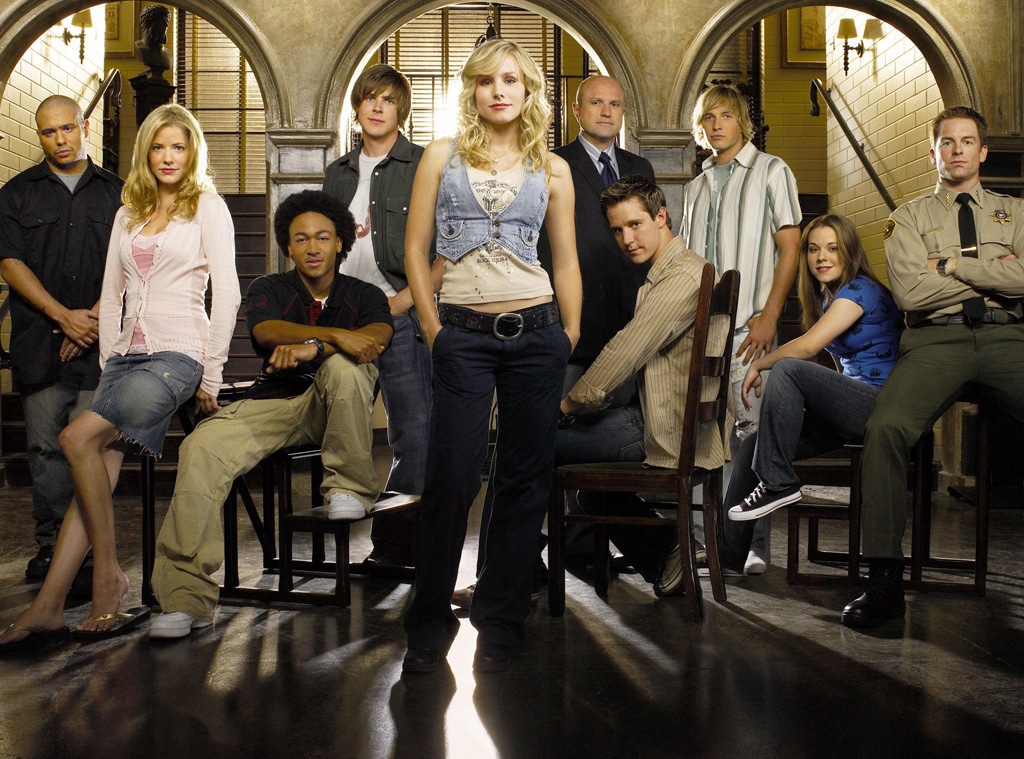 UPN
There's just one week until the highly anticipated Veronica Mars movie goes into production, so you know what that means: Casting-announcement-palooza!
In an e-mail sent to the project's (many) Kickstarter backers, creator Rob Thomas announced that Francis Capra will be returning as Eli "Weevil" Navarro in the beloved series' big screen return "Playing a wrong-side-of-the-tracks-kid in a town full of privileged peers, Francis found a terrific—and difficult—balance between tough and soulful," Thomas wrote. "I couldn't be happier that he'll be back with us for the film."
But Capra isn't the only familiar face to officially sign on...
In addition to the previously announced Kristen Bell, Jason Dohring and Enrico Colantoni, fan favorites Percy Daggs lll, who played Veronica's trusty sidekick Wallace, and Chris Lowell aka Piz, Veronica's adorkable season-three boyfriend, have also made deals to return to Neptune.
(Hey, we can love Piz and Logan at the same time...actually, we prefer it that way. Hey-o!)
Fans can expect to receive a casting announcement every day this week leading up until the movie's first day of production, with Thomas promising, "You're still wondering about your other favorites. I said every day this week, didn't I?"
At the ATX Television Festival in Austin, Texas, this past weekend, Thomas teased, "We actually have a bunch of cast deals done, but we're trying to parse them out… We want to give everyone their own moment."
Excited to see these three return, Marshmallows? Celebrate in the comments!