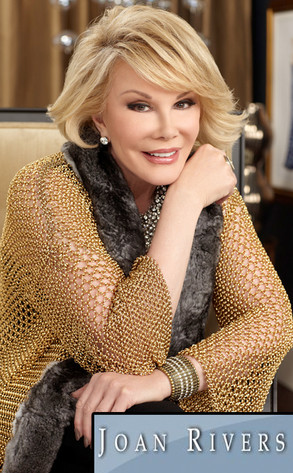 E! Networks; QVC.com
She may have turned 80 on Saturday, but age definitely hasn't slowed down Joan Rivers or her sense of humor.
We recently caught up with the Fashion Police host in the days leading up to her landmark birthday to get her to take on everything from how she planned to celebrate to how she stays active at an age where most people retire.
She credits her busy work schedule with genuinely loving "every part of the business," whether writing, performing or interviewing guests, like funny lady Margaret Cho.