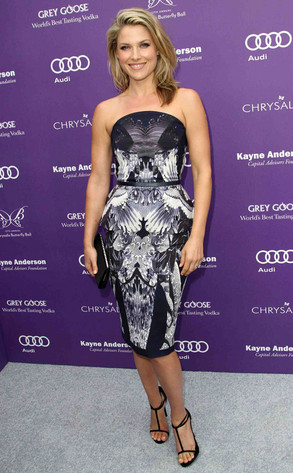 Courtesy: Jonathan Leibson/Getty Images
Rest easy, Martha Stewart
Looks like Ali Larter, who's hard at work putting the final touches on her upcoming book, Kitchen Revelry, isn't trying to step on the domestic diva's turf.
While she may offer up recipes and tips for entertaining guests in her new tome, she admits she's adopts a distinctly different approach from Stewart.
"I'm a very messy Martha," she confessed to us at the 12th annual Chrysalis Butterfly Ball, where she looked anything but messy in a stunning Monique Lhuillier dress, Jimmy Choo clutch and limited edition CJFree bracelet. "I'm like a bad-girl Martha. A Martha with a couple glasses of wine and a little bit of trouble."