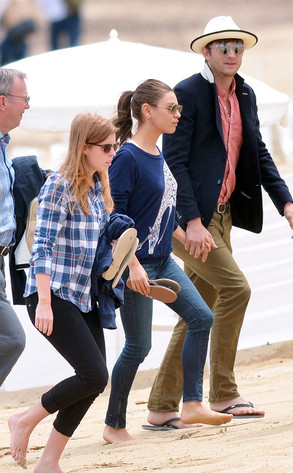 Spread/X17online.com
As if we needed another reason to be jealous of Ashton Kutcher and Mila Kunis.
The gorgeous couple stepped out Saturday in St.Tropez, where they were snapped strolling barefoot on the beach with their favorite couple: Princess Beatrice and her beau Dave Clark.
The friendly foursome seemed in good spirits as they enjoyed the sunny weather, looking relaxed and content as they spent the afternoon together.