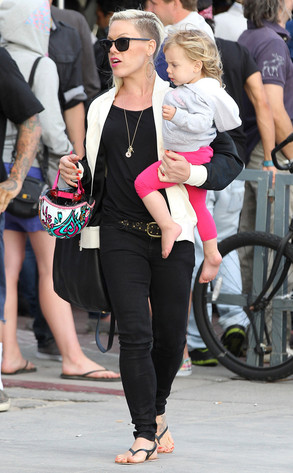 CAD/Sipa USA
New season, new look!
Pink debuted her new stylish hairdo while out and about over the weekend.
The singer's usually-short mane has been transformed into a half-shaved 'do. But that's not all, she also added elbow-length extensions to the other side of her hair.
Of course, the style wouldn't be complete without a few signature pink streaks in the platinum blond locks as well.