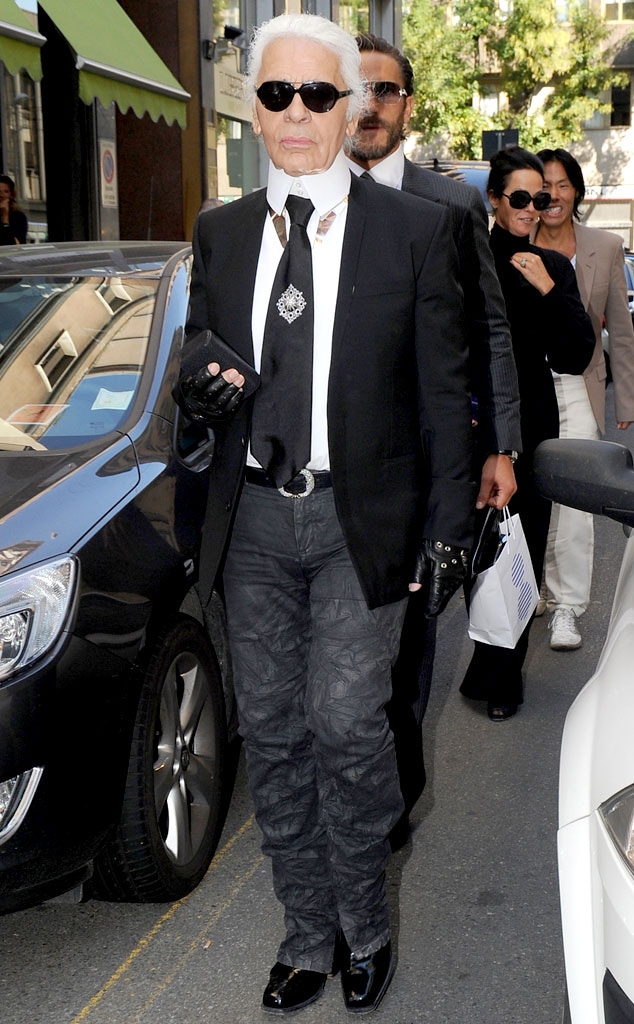 Jacopo Raule/Getty Images
Let it be known that Karl Lagerfeld isn't easily impressed, but when he is, he'll let you know about it!
In a recent interview with the Telegraph U.K., the famed fashion icon opens up the Chanel headquarters in Paris for a rare sneak peek into his glamorous life and candidly shares his earnest opinions.
The article details fascinating fashion moments—clothing set aside for Tilda Swinton! Sunglasses worn by Emma Watson at Cannes!—but best of all, the Kaiser (decked out with his powdery white hair and perfectly-coordinated ensemble complete with fingerless gloves) charms us all when he shares his affection for Keira Knightley, the face of the luxury brand's Coco Mademoiselle fragrance.
"Keira was genius, no? I work well with her. Very easy. Keira has zero problem in her way of behaving and she knows everybody," he said openly. On the flip side, Lagerfeld was less impressed with Audrey Tautou, the former face of Chanel No. 5, who played Coco Chanel in 2009 in the film Coco Before Chanel. "No, no, no. no. Chanel was a different kind of woman. Keira had it. She is a young woman in love, not a spinster."
As for Knightley's recent nuptials to musician James Righton, at which she wore Chanel head to toe, he gave gave his stylish stamp of approval. "She had the least pretentious wedding ever. The whole thing was relaxed. I think it's perfect. I liked the light-heartedness of this wedding."
Aww! See, he totally has a soft side.