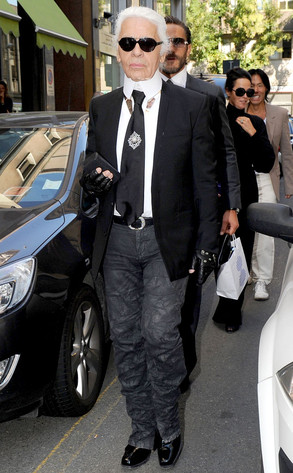 Jacopo Raule/Getty Images
Let it be known that Karl Lagerfeld isn't easily impressed, but when he is, he'll let you know about it!
In a recent interview with the Telegraph U.K., the famed fashion icon opens up the Chanel headquarters in Paris for a rare sneak peek into his glamorous life and candidly shares his earnest opinions.
The article details fascinating fashion moments—clothing set aside for Tilda Swinton! Sunglasses worn by Emma Watson at Cannes!—but best of all, the Kaiser (decked out with his powdery white hair and perfectly-coordinated ensemble complete with fingerless gloves) charms us all when he shares his affection for Keira Knightley, the face of the luxury brand's Coco Mademoiselle fragrance.