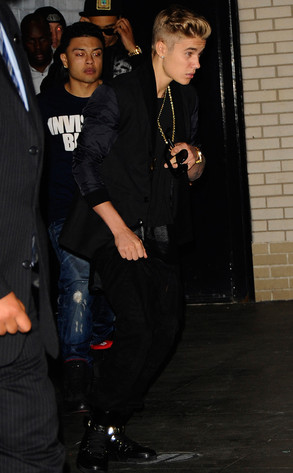 Splash News
Even Justin Bieber has to abide by the rules.
E! News has learned that the young pop singer was turned away from Lure night club in Hollywood around 7 p.m. yesterday during their Toxic Luau Beach Day party (which included celeb guests Christina Millian, Reggie Bush and Quincy Jones Brown to name a few), because he was underage.
But apparently, that didn't stop the Biebs from trying to have a good time anyway.