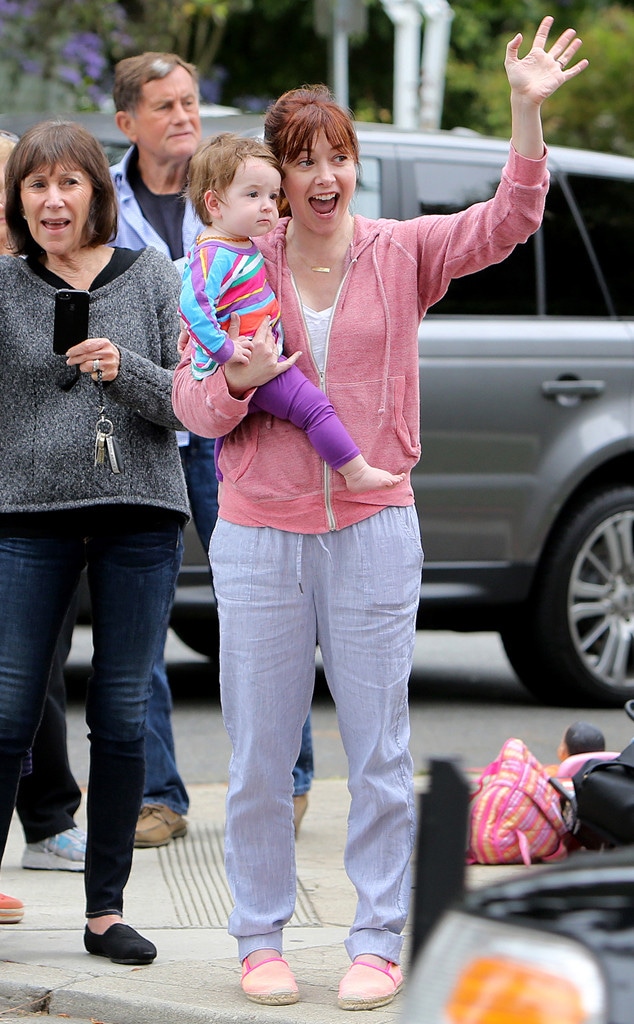 KAMINSKI / Splash News
Today, the part of the excited constituent was played by Alyson Hannigan.
The How I Met Your Mother star was one of many Los Angeles residents out angling for a glimpse of President Barack Obama's motorcade, which transported the commander in chief from Santa Monica Airport to a private fundraiser at the home of former News Corp. exec Peter Chernin during his brief trip to the Southland Friday.
So, what better time to get her youngest daughter excited about the federal government?!
Hannigan, sporting a hoodie and loungewear, carried 1-year-old Keeva outside to wave at the procession, which apparently passed right through their neighborhood.
Though the actress seemed to do most of the waving herself (babies are so blasé about politics these days), the sweet image still made for a mother-daughter moment to remember.
And while Hannigan's show is on hiatus for the summer, hubby Alexis Denisof has a big weekend coming up: The Joss Whedon-directed Much Ado About Nothing, starring Denisof, Amy Acker, Nathan Fillion and other Whedonverse faves, opens today.