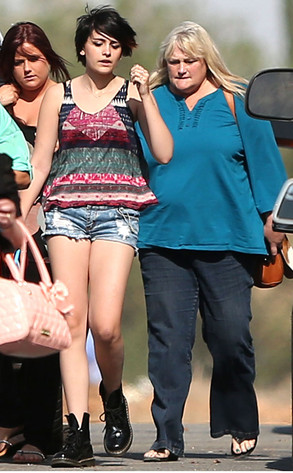 Splash News
Paris Jackson's mom Debbie Rowe is speaking out after her daughter's recent alleged suicide attempt and subsequent recovery.
Rowe took to her Facebook page to defend her family in the wake of the tragic incident.
"So it's not ENOUGH that my family needs its privacy right now," she posted last night. "For all the paparazzi in front if my ranch my foal is still alive and struggling to do so not that you care you want to see the aftermath of devastation you won't."