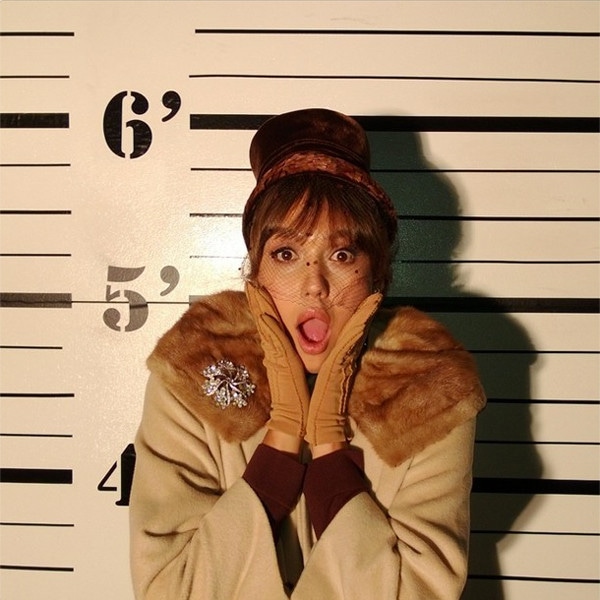 Instagram
Is Jessica Alba going to jail?!
Nope! The brunette beauty is just on set of her new flick, Dear Eleanor, the Kevin Connolly-directed film set in 1962.
The 32-year-old star posted a series of Instagram shots Thursday, giving fans a sneak peek of the production process, while also sharing photos of her costars.
Alba gives her best stunned expression in her booking photo, looking lovely in a beige jacket with fur trim and diamond broach while her hair is swept up in a bun.
In another pic, the mother of two poses with costars Liana Liberato, Josh Lucas and Isabelle Fuhrman, and the entire gang looks they're having a little too much for  having supposedly just been arrested.
Dear Eleanor is a coming-of-age story about two teenage girls who embark on a search for Eleanor Roosevelt during the chaos of the Cuban Missile Crisis. 
The film is set for release in 2014.