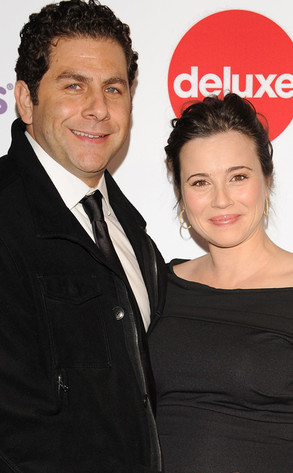 Giulio Marcocchi/Sipa Press
Good news! Mad Men's Linda Cardellini revealed on The View today that she is engaged to her longtime boyfriend Steven Rodriguez.
The brunette explained the romantic proposal, which included her closest friends and family.
"I was surprised that it was happening at that moment," she said to the panel. "We were actually with some of the people I love most: my sister, and my cousins and one of my best friends Maura [Tierney]…and we were sitting, and he started getting choked up and then got on his knee. It was very beautiful."