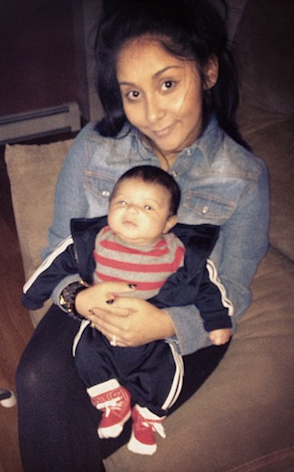 Instagram
Snooki's baby Lorenzo is growing up fast.
The former Jersey Shore star's 10-month-old son will be one in just a few months. So, what's little Lorenzo's latest milestone?
"He's starting to stand up on his own," Snooki dished to us recently. "He pulls himself up on the couch or on his toys and then he'll let go and he actually stand up for a couple seconds. That's been the milestone lately."